Contact Us
St. Edward's University
3001 S. Congress Ave.
Austin, TX 78704
Telephone: (512) 464-8826
Our Staff
Joe DeMedeiros
Associate Vice President, Development
512-233-1443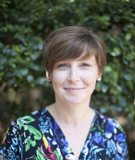 Jennifer Parker
Associate Director, Gift Planning
512-464-8811
Thank you for reaching out to St. Edward's University. We are delighted that you are interested in further information. We will make every effort to respond to you in a timely manner.
Enter Your Information