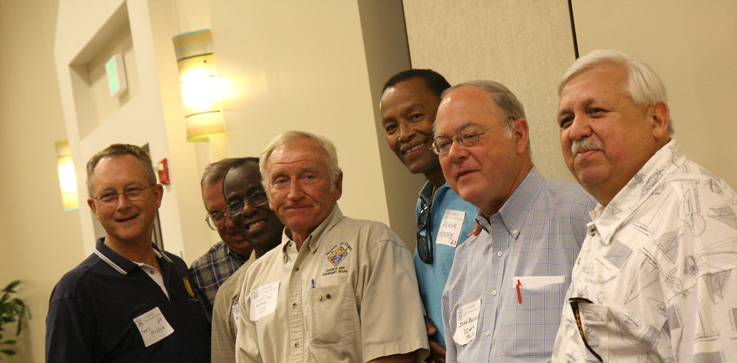 Tuesday December 10, 2013
Washington News
ATRA Will Increase Charitable Giving by $3.3 Billion
In a joint article published by the Urban Institute and the Tax Policy Center, authors Joseph Rosenberg, Eugene Steuerle and Katherine Toran examined the impact on charitable giving of the American Taxpayer Relief Act of 2012 (ATRA). The authors suggest that the impact of ATRA will be an increase in charitable giving of $3.3 billion. This represents a 1.3% increase in individual giving.

There are seven major provisions of ATRA that the authors believe will have an impact on charitable giving.

1. Top Income Tax Rates – The rate for single persons with income over $400,000 and married couples with income over $450,000 increases from 35% to 39.6%.

2. Capital Gains Rates – The rate for top incomes increases from 15% to 20%. For single persons with incomes over $200,000 and married couples with incomes over $250,000, there also is a 3.8% Medicare tax that applies to capital gains. The top rate therefore is 23.8%.

3. Pease Limits – The 3% floor on itemized deductions for single persons with income over $250,000 and married couples with incomes over $300,000 has been restored. These persons will lose part of their itemized deductions based on the level of income over the floor. The maximum loss of deduction is 80%.

4. Estate Tax – The estate exemption is set at $5.25 million in 2013 for single persons. Married couples will have a total of $10.5 million. Under the permanent ATRA estate rules, a surviving spouse may receive his or her deceased spouse's exemption and have up to $10.5 million in estate exemption. ATRA calls the exemption the "applicable exclusion amount." It will be indexed for inflation in future years.

5. IRA Charitable Rollover – This rollover permits IRA owners over age 70½ to transfer up to $100,000 per year to qualified public charities.

6. Food Gifts – Gifts by individuals or corporations of food inventory may qualify for an enhanced charitable deduction.

7. Subchapter S Corporations – Subchapter S corporations may give appreciated stock or land to charity and shareholders may more easily take the full fair market value charitable deduction of that gift.


Editor's Note: PCRA Tax Planning Strategies

The American Taxpayer Relief Act has left many higher-income persons feeling that they missed the relief portion of the bill. For these individuals, it is important to consider creating a "Personal Charitable Relief Act (PCRA)."

PCRA Tax Planning Strategies

1. Higher Tax Rates – With the higher income tax rate, there is a greater benefit for a cash or appreciated property charitable deduction. Donors may also fund a charitable remainder trust or charitable gift annuity and benefit from greater tax savings with the charitable deduction. In addition, senior donors who like the tax-free income from municipal bonds may discover that the fixed payments from a charitable gift annuity have a tax-free return of principal that is higher than their municipal bond income.

2. Higher Capital Gains Rate – With the substantial increase in capital gains rates, there is a much greater benefit to making outright gifts of appreciated land or stock to charity. Both the donor and the charity avoid the capital gain with these gifts. Similarly, a tax-free sale unitrust will produce from 20% to 50% greater tax savings today than occurred in prior years. Therefore, donors with appreciated property will enjoy much greater benefit from outright gifts or charitable trusts.

3. Pease Limits – Because donors in states with a state income tax will have a mandatory payment that exceeds the 3% floor on itemized deductions, their voluntary charitable gifts will be fully deductible up to the maximum limit of 50% of adjusted gross income. With the exception of a small number of high-income persons in states with no state income tax, charitable gifts for 99% of donors will be fully deductible.

4. Estate Tax – The vast majority of citizens with estates under $5.25 million single or $10.5 million married will have complete freedom in choosing beneficiaries. Many may use IRAs, 401Ks or other qualified retirement plans to fund a testamentary charitable remainder trust. This plan provides an income stream to family and remainder to charity. These trusts can substantially reduce income tax on that IRA, 401K or other qualified plan, while benefiting both children and charity. In addition, those persons with very large estates ($10 million to $50 million) will find that a tax-free transfer is still possible with a charitable lead trust. It is relatively easy for advisors to enable couples with very large estates to transfer assets to family with no gift or estate tax.

5. Charitable IRA Rollover – The rollover has been extended to the end of 2013 and there is substantial Congressional support for future extensions. IRA owners over age 70½ may transfer up to $100,000 per year to charity. This will fulfill the required minimum distribution for all except those with very large IRAs. With higher income tax rates, single persons and married couples will want to maximize the use of the IRA rollover to stay out of the higher brackets. A single person faces the 3.8% Medicare tax on earned income over $200,000, the 3% floor on itemized deductions at $250,000 and the top income and capital gain rates at $400,000 of income. A married couple faces the 3.8% Medicare tax at $250,000 of income, the 3% floor on itemized income at $300,000 and the top income and capital gain rates at $450,000. Tax planning in the future will focus on ways (such as the IRA rollover) to reduce income. The IRA rollover enables individuals to make gifts to charity while not taking the distribution into income and subjecting their other income to these various additional taxes.


Published February 1, 2013
Previous Articles
No Budget, No Pay for Congress
Secretary Geithner Requests Debt Limit Increase
IRS Delays Tax Filing Until January 30
Congress Avoids Fiscal Cliff With New Tax Act