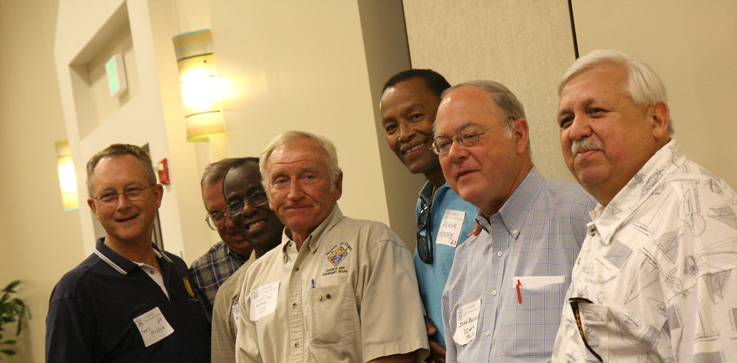 Tuesday March 11, 2014
Washington News
Sequester Commences March 1, 2013
The 2.6% reduction in federal government spending known as the "Sequester" commenced on March 1, 2013. Efforts by the Senate on February 28 to pass alternative bills were not successful.

Democratic Senators supported the American Family Economic Protection Act of 2013 (S. 388). It failed on a 51-49 preliminary vote. This bill would have delayed the Sequester until 2014. It proposed approximately ½ spending cuts and ½ tax increases.

The major tax increase in S. 388 is a 30% minimum tax on individuals with incomes over $5 million. It would be phased in for incomes between $1 million and $5 million. This has been called the "Buffett Tax" after support in a Congressional hearing last year for this tax by businessman Warren Buffett. He is reported to have stated, "I always wanted a tax named after me."

Republicans supported an alternative bill. The Cancelation of Budgetary Resources Act (S. 16) gave President Obama until March 15 to submit a bill with re-allocated spending cuts. The plan envisioned giving the White House flexibility to retarget the scheduled $85 billion in reductions for this year. Under the bill, the White House would submit the proposed changes in the reductions and the Senate would vote to select either the current sequester plan with across-the-board reductions or the White House plan.

The White House rejected the Republican plan and stated, "The President believes the Congress should work on a balanced plan for further deficit reductions that would create the opportunity to help the economy and protect the middle class by bringing down the debt as a share of the economy, reforming entitlements and reforming the tax code. S. 16 would instead harm all these priorities."

Editor's Note: The actual reductions in government organizations and services will start to take effect within 30 to 60 days. This does permit a period of time for a potential compromise. It is understandable that the White House and the Congress are not eager to actually select the specific budget cuts under the various proposed plans.


Simpson-Bowles' Path to Agreement

In the ongoing budget and tax discussions, former Senator Alan Simpson and former White House Chief of Staff Erskine Bowles continue to advocate a bipartisan solution. This week, they published a statement and said that the current across-the-board cuts known as the Sequester are "stupid, stupid, stupid."

Simpson-Bowles suggest that it is important for the President and Congress to act together. They state, "President Barack Obama and Congress have a responsibility to put politics aside and work quickly to replace sequestration and put our fiscal house in order with targeted cuts and real reforms in both entitlement programs and the tax code."

Simpson-Bowles continue to suggest that the minimum acceptable solution will involve $2.4 trillion in savings in excess of those under the American Taxpayer Relief Act of 2012 and the Budget Control Act of 2011. Their solution involves reforming healthcare, adding revenue by reducing itemized deductions and budget savings in discretionary spending, defense and entitlements.

Simpson-Bowles advocate a major compromise. They state, "It is possible to reach agreement on a plan if both sides are willing to go beyond their comfort zones and come to a principled compromise."

Editor's Note: Your editor and this organization take no specific position on the two Senate bills or the proposals by Simpson-Bowles. This information is offered as a service. The bipartisan approach of Simpson-Bowles is a positive contribution to the debate on the future of America.


Published March 1, 2013
Previous Articles