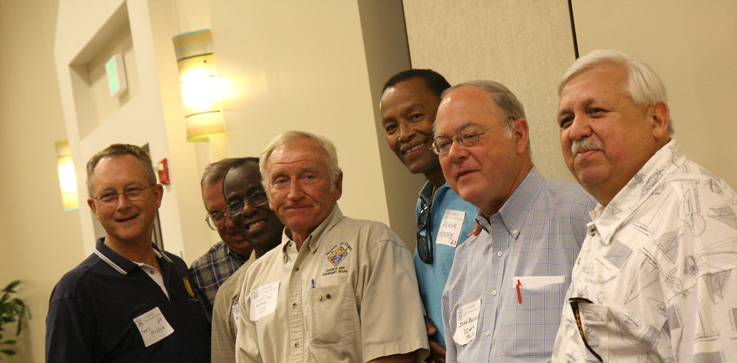 Saturday March 8, 2014
Washington News
House Bill Would Avoid March 27 Shutdown
On March 6th the House passed the Department of Defense, Military Construction and Veterans Affairs, and Full-Year Continuing Appropriations Act of 2013 (H.R. 933) with a bipartisan vote of 267-151. The bill would fund the government until September 30, 2013.

Under the bill, the federal government discretionary funding will be $982 billion. This reflects the $85 billion dollars of budget reductions required under the Budget Control Act of 2011.

The major sections of the bill cover both the Department of Defense and other federal organizations.

1. Department of Defense – The bill funds 1.4 million active duty members and 840,000 reservists. It provides for healthcare, operations and maintenance and purchase of equipment.

2. Military Construction – Ongoing maintenance for the 1.2 million military members and their families who are currently in family housing will be continued. There also will be maintenance and upgrades for medical facilities.

3. Veterans Affairs – The medical services, disability compensation and GI education benefits under the VA office will be continued.

4. Federal Agencies – They will be funded at current levels less the applicable sequester cuts.

Chair of the House Appropriations Committee Hal Rogers (R-KY) stated, "It is clear that this nation is facing some very hard choices, and it's up to Congress to pave the way for our financial future. But right now, we must act quickly and try to make the most of a difficult situation. This bill will fund essential federal programs and services, help maintain our national security, and take a potential shutdown off the table."

House Speaker John Boehner (R-OH) continued, "I would urge Democrat leaders in the Senate to not get greedy and get carried away and try to put forward a possibility of a government shutdown. Our goal here is to cut spending, not to shut down the government."

The White House issued a statement about the bill and did not threaten a veto. It expressed concern about the reductions in spending for the federal agencies. The White House indicated that President Obama will continue to seek a new budget with "balanced deficit reduction."

Published March 8, 2013
Previous Articles
Sequester Commences March 1, 2013
New Simpson-Bowles Fiscal Plan