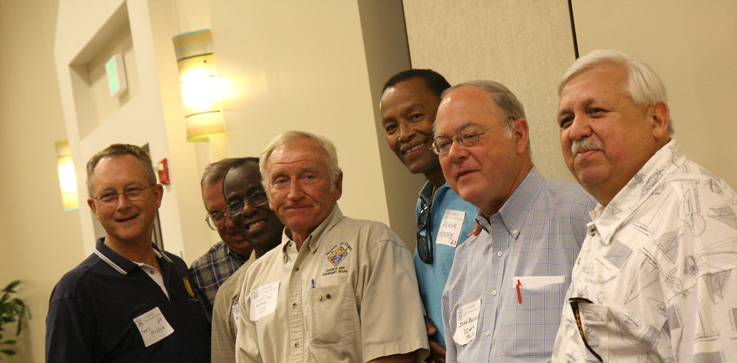 Wednesday March 12, 2014
Washington News
Both Parties Produce Budget Proposals
For the first time in four years, both the House and Senate Budget Committees have produced proposed budgets. On March 13, House Budget Chair Paul Ryan (R-WI) presented "The Path to Prosperity: A Responsible, Balanced Budget." The bill passed the House Committee on a 22-17 vote.

Senate Budget Chair Patty Murray (D-WA) submitted the "Foundation for Growth: Restoring the Promise of American Opportunity." This bill also passed on March 13 by a 12-10 vote. The votes in both the House and Senate were on a party-line basis.

The two budgets reflected the very different philosophies of the two parties. Sen. Murray proposes growth in federal budgets of approximately 5% per year for the next decade. Her budget includes approximately one-half spending cuts and one-half tax increases.

The Senate Budget directs Senate Finance Chair Max Baucus (D-MT) to produce a bill by October 1 that will raise $923 billion over the next decade. The bill is expected to rely primarily on a cap on itemized deductions for the majority of the new tax revenue, but may include other tax increases.

The House bill by Rep. Ryan proposes government growth of approximately 3.6% annually for the next decade. It relies on $4.6 trillion of spending reductions. These include Medicaid block grants to the states, modifications of the Affordable Care Act and Medicare reform for individuals age 55 and under.

Rep. Ryan also proposes major tax reform. His bill suggests changing the current seven tax rates to a system with two rates of 10% and 25%. There would be a substantial personal exemption under that plan.

The White House published a response to the two bills and stated, "The President believes that there is an opportunity for Democrats and Republicans to come together around a balanced plan to grow the economy and shrink the deficit by investing to create jobs, cutting wasteful spending, and strengthening programs like Medicare and Medicaid. This approach will require both parties to compromise and make tough choices."

Editor's Note: Your editor and this organization do not take specific positions on these complex budget bills. This information is offered as a service. The budget process is now underway and reflects quite different views between the parties. However, there appears to be a growing understanding by all three governmental organizations that a plan to resolve America's fiscal issues is important for economic growth. While it still is a very long way to a completed plan, it is positive that the legislative process is now started. If an agreement (or series of agreements on specific tax and budget issues) can be created, it will be helpful both for the economy and philanthropy.

Published March 15, 2013
Previous Articles
House Bill Would Avoid March 27 Shutdown
Sequester Commences March 1, 2013