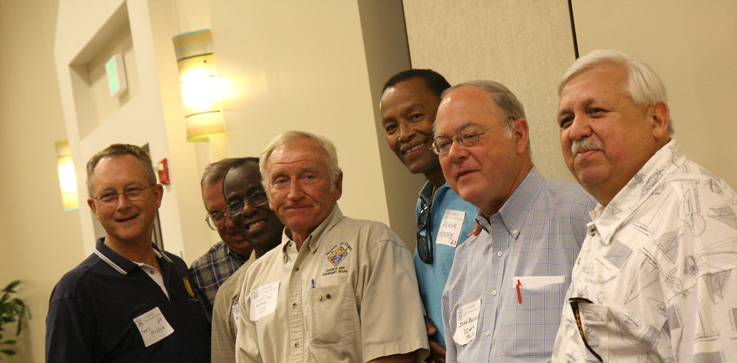 Tuesday March 11, 2014
Washington News
IRS Publishes 'Dirty Dozen' Tax Scams
Each year the IRS publishes its "Dirty Dozen." These 12 tax scams are strategies that are used to avoid proper tax payments.
In order to give notice to Americans and warn them about promoters of these plans, the IRS explains the basic strategies. IRS Acting Commissioner Steven Miller stated, "This tax season, the IRS has stepped up its efforts to protect taxpayers from a wide range of schemes, including moving aggressively to combat identity theft and refund fraud. The Dirty Dozen list shows that scams come in many forms during filing season. Don't let a scam artist steal from you or talk you into doing something you will regret later."
The Dirty Dozen tax scams can lead to "significant penalties and interest and possible criminal prosecution."
1. Identity Theft
The top of the list is identity theft. The identity thief may use your name, Social Security number or other identifying information to commit fraud or other crimes. Many times, the identity thief steals your identity and claims a refund through a fraudulent tax return filed in your name.
The IRS has three specific strategies to combat identity theft. It focuses on fraud prevention, early detection and victim assistance.
In 2012 the IRS rejected $20 billion in requests for fraudulent tax refunds. An IRS sweep in January involved 734 enforcement actions and 298 indictments and arrests. If you suspect that someone is attempting to steal your identity, you may call the IRS Identity Protection Specialized Unit at 800-908-4490.
2. Phishing
Phishing is the name for a scam using email and an unauthorized website. The website attempts to look like a government site. If you click on the email, it may send you to that site and attempt to gather your personal and financial information. If you receive a suspicious email, forward it to
Phishing@IRS.gov
.
The IRS never uses email to request personal or financial information. An email claiming to be from the IRS for this purpose is likely phishing.
3. Tax Preparer Fraud
Some tax preparers have been involved in tax return fraud or identity theft. Any qualified tax preparer must sign your return and enter his or her IRS preparer tax identification number (PTIN).
4. Hiding Income Offshore
American taxpayers are taxable on income earned in any location, including overseas. If that income is not reported or is hidden in offshore banks, broker's accounts or other foreign trusts, the person could be subject to major penalties. In 2012, the IRS renewed the Offshore Voluntary Disclosure Program (OVDP) and encouraged taxpayers to voluntarily disclose foreign financial accounts.
Since 2009, over 38,000 individuals have come forward. Approximately $5.5 billion in overdue taxes, interest and penalties has been collected under this program.
5. "Free Money" Refunds
Some promoters have approached lower-income persons and made appearances in community churches with an offer to obtain refunds. For example, some seniors who have not been in college for decades have filed tax returns claiming refunds under the American Opportunity Tax Credit. Others have filed for non-existent Social Security refunds or rebates. The "free money" refunds are not proper and can subject taxpayers to a potential $5,000 penalty.
6. False Charities
After a natural disaster such as hurricane Sandy, there are many individuals who claim to represent new charities created to assist the needy. The promoters will solicit gifts, but there is no actual charity.
The IRS suggests four guidelines for protecting donors.
Donate to recognized charities.
Be careful when a claimed charity has a name similar to a large, recognized organization.
Do not give personal information to a solicitor over the phone or by email.
Do not send cash to any solicitor.
7. False Expenses or Income
There are several government credits that are refundable. Some promoters encourage individuals to report income improperly and claim a refund under the earned income tax credit. Others have approached individuals in urban areas and urged them to claim the farmers fuel tax credit for fuel used in the fields. The potential penalty for these false claims is also $5,000.
8. False Form 1099 Refunds
Promoters have claimed that the government maintains a secret account for U.S. citizens. By filing a false Form 1099-OID, you supposedly can obtain access to that account and obtain a refund.
9. Frivolous Arguments
Promoters continue to claim that the income tax is voluntary. There are numerous arguments that have been made in tax court by tax protestors. One frequent claim is that the income tax does not have to be paid because the Federal Reserve note is no longer backed by the gold standard. All of these arguments have been repeatedly rejected by the courts.
10. Zero Wages
Some individuals have filed a "corrected" Form 1099 or a substitute W-2 on Form 4852. The corrected or substitute form shows zero income. They then apply for a full refund of all of their tax withholding.
11. Hidden Corporation
Taxpayers may set up a corporation in the U.S. or overseas and use that entity to attempt to hide true ownership. The ownership of assets and income earned by those assets is subject to taxation. The IRS continues to review ownership records to discover this tax scam and collect tax from the actual owner of the assets.
12. Misuse of Trusts
Promoters claim a constitutional trust or other agreement can be used to eliminate income taxes. New versions of this scam involve various private annuity trusts and foreign trusts to achieve the same result. Taxpayers are urged to consult a qualified professional advisor before transferring property into any trust.
Editor's Note:
This "Dirty Dozen" list by the IRS is a useful public service. It is especially important for everyone to be aware of the risk of identity theft. Individuals should take basic steps to protect their personal information from being disclosed through the phone or email. In addition, it is helpful to have a cross-cut shredder for your personal documents.
Published March 29, 2013
Previous Articles
March 27 Government Shutdown Avoided
Both Parties Produce Budget Proposals
House Bill Would Avoid March 27 Shutdown
Sequester Commences March 1, 2013