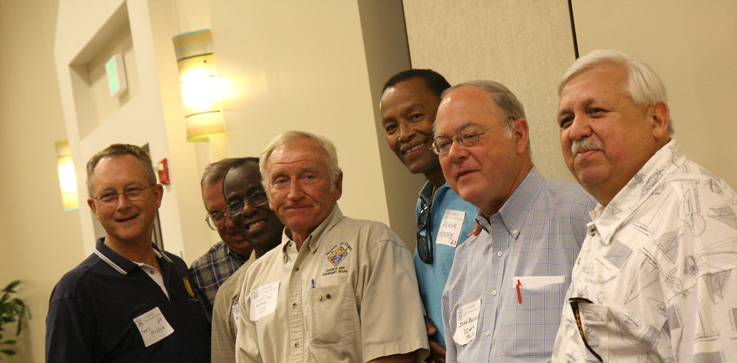 Thursday April 24, 2014
Washington News
Mortgage Interest Deduction Supported
The House Ways and Means Committee held a hearing on April 25, 2013 to consider tax reform and residential real estate. Ways and Means Chair Dave Camp (R-MI) is in his final two years of leadership of the committee. He and Senate Finance Committee Chair Max Baucus (D-MT) have both been conducting hearings to prepare for major tax reform this year.

At the hearing on April 25, both Chairman Camp and Ranking Member Sander Levin (D-MI) supported the mortgage interest deduction.

Camp stated, "However, as we get started today let me emphasize that not every credit or deduction is a loophole. The largest investment people have is their home, and, as I noted earlier, policies like the home mortgage interest deduction have played a big role in home ownership."

Similarly, Rep. Levin continued, "Let's be clear. There are many egregious loopholes in the tax code. But the main provisions incentivizing home ownership are policies, not loopholes."

Levin also noted that a substantial part of the benefit of the mortgage interest deduction helps people with moderate incomes. He stated, "According to the Joint Committee on Taxation, two-thirds of the benefit of the mortgage interest deduction goes to households earning less than $200,000 a year. Less than one-third of benefit goes to those who make more than that."

Editor's Note: The mortgage interest deduction is permitted on a loan up to $1 million on a home. In addition, a home equity line of credit up to $100,000 also qualifies. Various mortgage interest proposals include converting from a deduction to a tax credit, limiting the tax savings to the 28% bracket or reducing the $1 million amount to a cap of $500,000. However, there was little or no support voiced by members of Congress for any of these ideas at the hearing.


Sen. Baucus Promotes Tax Reform

In a surprise announcement this week, Sen. Max Baucus stated he will not seek a seventh term in 2014. The Chair of the Senate Finance Committee indicated that this decision will give him more opportunity to promote tax reform.

Chairman Baucus and Ways and Means Chairman Camp have both held extensive hearings this year. Those hearings are believed to be preparation for significant tax reform.

Sen. Baucus stated, "I've got a lot more free time now. I don't have to campaign. I don't have to go around the country fundraising."

He noted that the White House, the Senate and the House all have various tax ideas. However, he believes that it will be important to create a structure with a fixed timetable to move tax reform through this year. Baucus continued, "Basically, we need an agreement on the process, what's the best process that will enable us to get there. And it's not yet been agreed to. We've just got to get that worked out, the sooner the better."

White House Press Secretary Jay Carney indicated that the summer budget negotiations are likely to include new tax provisions. Baucus confirmed that Senate Finance Committee staff are preparing potential options for the mid-year negotiations.

Editor's Note: The federal government reaches the debt limit in May. Because the Department of Treasury may borrow internally from various accounts, the government will be able to function for two months. However, there necessarily must be an agreement by August to avoid a federal default. It is expected that there will be negotiations between President Barack Obama and Speaker of the House John Boehner (R-OH) prior to that deadline. The preparation by the two taxwriting committees will be useful by all parties to that negotiation.


Published April 26, 2013
Previous Articles
President and VP Release 2012 Tax Returns
White House Releases 2014 Budget