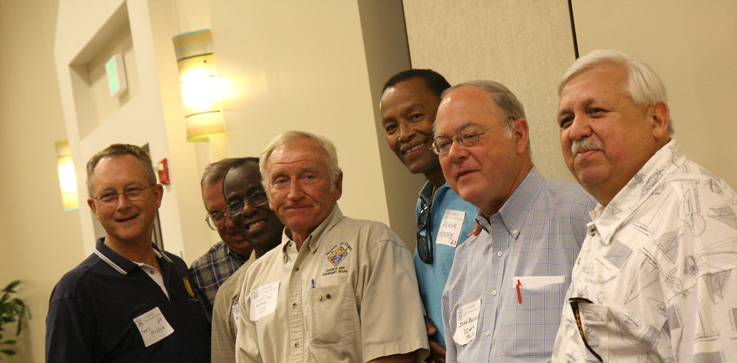 Thursday April 24, 2014
Washington News
IRS Furlough Days Announced
As part of the budget compromise in the American Taxpayer Relief Act of 2012, the IRS budget was reduced by $600 million. In order to save funds, Acting IRS Commissioner Steven Miller announced furlough days on May 24, June 14, July 5, July 22 and August 30. He indicated that there may be two additional furlough days before the new fiscal year starts on Oct. 1, 2013.

The furlough will result in days off without pay. Miller decided that it is best to totally close IRS operations on furlough days. In a memo to IRS employees he stated, "All public-facing operations will be closed on these dates, including our toll-free operations and Taxpayer Assistance Centers."

Miller also emphasized that there is fairness in the furlough. He commented, "Everyone is covered by this furlough, and that means everyone from the Acting Commissioner and executives to managers and employees."

The selected dates were chosen so that there is no more than one furlough day in any pay period. For several pay periods this summer, there will be no furlough dates. This schedule is intended to help IRS employees with financial arrangements.

Editor's Note: Many state and federal governments are facing budget reductions. Because the time is short to make reductions in the 2013 federal budget, the IRS and other governmental agencies will need to use furloughs. If the budget picture is the same in 2014 and later years, there may eventually be a combination of furloughs and reduced staff positions.


Bowles-Simpson Propose "Zero" Deductions Tax Plan

Former Senator Alan Simpson and former White House Chief of Staff Erskine Bowles were co-chairs of the National Commission on Fiscal Responsibility and Reform in 2010. Both have been advocates of a "grand bargain" on spending and taxes by all parties in Washington.

They recently released their latest proposal for deficit reduction. The plan has the title, "A Bipartisan Path Forward to Securing America's Future."

After announcing the plan, Bowles commented, "It's got to be a win-win situation. Republicans are going to have to give some on revenue, and the administration's going to have to give some more on entitlement cuts, but that's the way you get a grand bargain done."

The plan recognizes the $2.7 trillion start in deficit reduction with the sequester and the American Taxpayer Relief Act and suggests an added $2.5 trillion in spending reductions and $585 billion in tax increases.

The tax proposals include eliminating all tax expenditures and setting the tax rate at 23%. If Congress decides to retain any tax expenditure, then the tax rate would be higher.

Editor's Note: The three largest tax expenditures are medical plan deductions, retirement plan contributions and mortgage interest. It is not likely that Congress will eliminate these popular deductions. However, Bowles and Simpson are both familiar with the last comprehensive tax reform in 1986. President Reagan and House Ways and Means Committee Chairman Dan Rostenkowski (D-IL) were attempting to pass a comprehensive tax reform bill. At one point, Rostenkowski proposed a flat tax with no deductions. Starting from that assumption, it was possible for the Ways and Means Committee to develop a bipartisan agreement for tax reform. Bowles and Simpson are advocating a similar process for the negotiations this summer.


Published May 3, 2013
Previous Articles
Mortgage Interest Deduction Supported
President and VP Release 2012 Tax Returns
White House Releases 2014 Budget