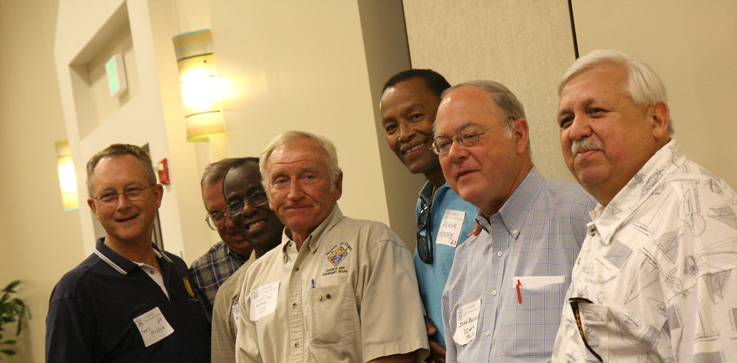 Thursday April 24, 2014
Washington News
TaxReform.Gov Seeks Your Opinion
Senate Finance Committee Chairman Max Baucus (D-MT) and House Ways and Means Chairman Dave Camp (R-MI) have conducted over 50 hearings in preparation for major tax reform. Both are committed to moving forward a significant tax reform bill during the next two years.

As part of that effort, the two legislative leaders have created a website, TaxReform.Gov, in order to ask Americans for opinions on taxes.

Baucus stated, "Now it's time to hear from the most important stakeholders – the American people. Through the website TaxReform.Gov and Twitter all Americans will be able to weigh in and participate directly in the debate. We want to know what people think the nation's tax system should look like and how we can make families lives easier."

Chairman Camp continued, "The tax code is littered with special interest provisions that Washington has put in over the last 27 years. It is time to go line-by-line through the tax code and clean it up. There is no reason Americans should have to spend over six billion hours and over $160 billion every year just trying to comply with the tax code."

Camp indicated that he also hopes Americans will "share your story and your ideas about how our tax code should work."

TaxReform.Gov is a very straightforward website. It allows you as a taxpayer to provide a short story on taxes or suggest changes in the tax code. You also may follow @simplertaxes on Twitter.

The site received over 1,000 comments and suggestions on the tax code within the first 12 hours. It is expected that tens of thousands of Americans will offer their opinion on the tax system through TaxReform.Gov.

Editor's Note: This is a great opportunity for all friends of philanthropy. It is most important that everyone supports the full charitable deduction. A frequently proposed method of modifying the tax code is to create a cap on itemized deductions. Friends of philanthropy should emphasize that charitable gifts are the only itemized deductions that help other people. For this reason, charitable giving should be excluded from any cap on itemized deductions. The current charitable deduction should be retained. Your editor and this organization urge all friends of philanthropy to go to TaxReform.Gov and support charitable giving.

Published May 10, 2013
Previous Articles
Mortgage Interest Deduction Supported
President and VP Release 2012 Tax Returns
White House Releases 2014 Budget