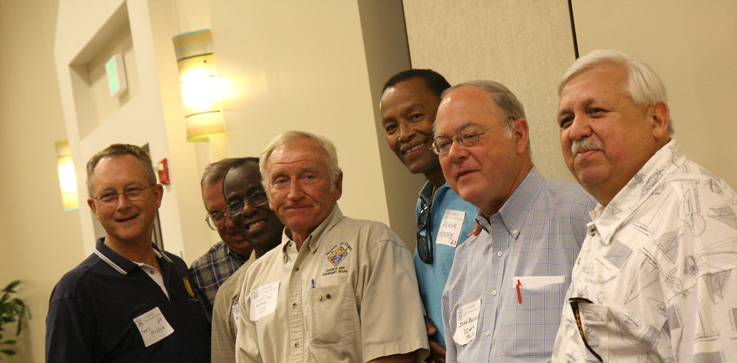 Thursday April 24, 2014
Washington News
Will Apple Pay Tax on $100 Billion?
On May 21st, Apple Inc. CEO Tim Cook testified before the Senate Homeland Security and Government Affairs Permanent Subcommittee on Investigations. He advocated reform of the corporate income tax and a "reasonable tax" on foreign earnings.

Committee Chair Carl Levin (D-MI) questioned Cook regarding his company's substantial overseas holdings. Apple has worldwide operations and the majority of its cash reserves are maintained overseas in order to avoid U.S. taxation.

Levin stated, "Today the subcommittee will focus on how Apple effectively shifts billions of dollars in profits offshore, profits that under one section of the tax code should nonetheless be subject to U.S. taxes, but through a complex process avoids the taxes."

Levin particularly was concerned about the use of overseas companies to avoid taxes. Apple has created Apple Operations International, Apple Sales International and Apple Operations Europe to manage overseas operations. Levin stated, "Apple has sought the Holy Grail of tax avoidance, offshore corporations that it argues are not, for tax purposes, resident in any nation."

The ranking member of the committee is Sen. John McCain (R-AZ). He agreed with Levin that the Apple strategy enabled the company to shift profits offshore to low-tax jurisdictions. McCain noted, "Today, Apple has over $100 billion, more than 2/3 of its total profits, stashed away in an offshore account. That is over $100 billion that are not currently subject to U.S. corporate income taxes and, therefore, cannot be used to ease the deficit or help invigorate the same American economy that fostered the creation of this large corporation in the first place. As the shadow of sequestration encroaches on hard-working American families, it is unacceptable that corporations like Apple are able to exploit tax loopholes to avoid billions in taxes."

Apple CEO Tim Cook did not respond to Levin's question whether or not he would repatriate part or all of the $100 billion. Cook recommended a substantial corporate tax reform with a federal tax rate for corporations established in the "mid 20's." He also suggested that Apple would be open to bringing overseas profits home if the repatriation tax were in "single digits."

Cook indicated, "I think we would have a much stronger economy if we did that." He also suggested that domestic jobs and investment would increase with major corporate tax reform.

In preparation for the hearing Apple submitted a summary of its current business and policies. The Apple statement described its various operations.

1. Job Creation – Apple has created over 50,000 direct jobs and indirectly created another 550,000 in related engineering, manufacturing, logistics and software companies in the US.

2. Large Tax Payments – Apple is one of the largest taxpaying U.S. companies with $6 billion in taxes in 2012 and an estimated $7 billion in federal taxes in 2013. The Apple tax rate is over 30% on its U.S. income.

3. Cost Sharing – The Apple business policies with overseas companies create many US positions. Most of the research and development for Apple products takes place in the United States.

4. Corporate Tax Reform – Apple believes that a simplification of the tax system would allow free movement of capital back to the U.S. and increase employment. Tax reform also is likely to increase the total taxes paid by Apple.

Published May 24, 2013
Previous Articles
Coalition Supports Charitable Tax Deduction
TaxReform.Gov Seeks Your Opinion
Mortgage Interest Deduction Supported