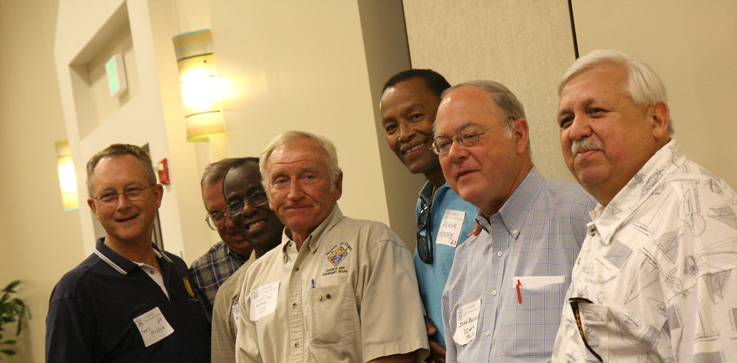 Thursday April 24, 2014
Washington News
Ireland and Apple Dispute 'Tax Haven'
In a Senate hearing on May 20, Apple's CEO Tim Cook was questioned about the $100 billion that Apple is holding overseas. Most of these funds are held in Ireland and there is no U.S. tax paid because the funds have not been returned to America.

The Senate Homeland Security and Government Affairs Permanent Subcommittee on Investigations published a report following the hearing. The report was fairly critical of Apple. The report suggested that "these figures demonstrate that Ireland has essentially functioned as a tax haven for Apple, providing it with minimal income tax rates approaching zero."

In response to the Senate report, Ireland Minister for European Affairs Lucinda Creighton responded with a strong defense of the island nation. Creighton noted, "Very clearly, Ireland is not a tax haven. I would absolutely refute that. We don't fulfill any of the criteria to be categorized as a tax haven. We are a transparent place to do business."

Creighton noted that the claim by the report that Apple paid a 2% tax rate on its $100 billion accumulation is not correct. Ireland has a 12.5% tax rate on corporations that applies to all businesses. Creighton continued, "Whether you are a tiny company or a major multinational corporation, you pay the same rate on your profits in Ireland, and that is as transparent as you will find across the world."

Irish Finance Minister Michael Noonan also responded to the Senate report and suggested that it was misleading. Noonan claimed that there was no Irish special tax rate of 2%. He stated, "The 2% annual rates are got by dividing the tax charged by branches in Ireland by the entire profit of the companies concerned. This is clearly wrong and misleading."

Finally, Apple's CEO Tim Cook was asked during a conference in California about the report. He also emphasized, "I have seen something in the press that says some people think we had a special deal with the Irish government to pay a 2% flat tax rate. We have no special deal with the Irish government to give us a 2% flat tax rate."

Editor's Note: CEO Tim Cook still hopes for a positive result from the debate. Ireland has a favorable 12.5% corporate tax rate and does not tax overseas income. It is viewed as a tax-friendly area and for that reason attracts many businesses who employee Irish people. The U.S. Congress is in the process of a debate on the structure and operation of the corporate tax system. There are several proposals to reduce corporate tax deductions and use the tax savings to provide a lower rate. The hope is that this will encourage Apple and other U.S. corporations to return business operations from overseas and hire staff in the United States.

Published May 31, 2013
Previous Articles
Will Apple Pay Tax on $100 Billion?
Coalition Supports Charitable Tax Deduction
TaxReform.Gov Seeks Your Opinion