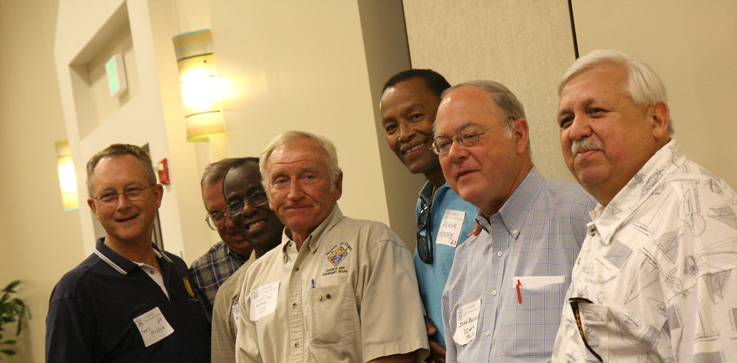 Thursday April 24, 2014
Washington News
House Moving Forward on Tax Reform
During the past two years the House Ways and Means Committee has conducted numerous hearings in preparation for a tax reform bill. Under the U.S. Constitution, tax bills are initiated in the House Ways and Means Committee.

Ways and Means Committee Chair Dave Camp (R-MI) spoke to the Business Industry Political Action Committee on June 5. He stated that it now is time to move from the hearings phase to actually preparing a tax reform bill.

Ways and Means Committee Member Kevin Brady (R-TX) supported that decision. He noted that there have been 11 working groups all focused on specific areas of tax reform. Chairman Camp is now engaged in a proactive process by meeting with individual members. Camp stated, "Obviously tax reform is an ongoing discussion and dialogue, and I just want to make sure that members have an opportunity to talk one on one. So it is an opportunity for me to hear what their top issues might be and just to really have an exchange of ideas."

Ways and Means Member Richard Neal (D-MA) met with Chairman Camp and discussed the reform bill. Rep. Neal indicated that he feels a tax reform bill should be bipartisan in scope. He also suggested that it is a "long way" to major tax reform.

Chairman Camp has pledged to move a tax reform bill forward by the end of 2013.

Editor's Note: The tax code is extremely complex. There are thousands of pages of detailed provisions. The last comprehensive tax reform in 1986 required approximately two years. The current discussion in Congress is whether tax reform should be part of the expected budget and debt limit negotiations in September. Some members of Congress want to create a "fast track" process for tax reform in those negotiations. Other members would like to separate the two. The debate shows how difficult it is to complete a major tax reform. However, Chairman Camp is committed to placing a bill on the negotiating table by the end of 2013. He believes that this will initiate the tax reform process. Because a significant debate is likely to occur over reducing itemized deductions, this process could impact philanthropy and the charitable tax deduction.

Published June 7, 2013
Previous Articles
Ireland and Apple Dispute 'Tax Haven'
Will Apple Pay Tax on $100 Billion?
Coalition Supports Charitable Tax Deduction
TaxReform.Gov Seeks Your Opinion