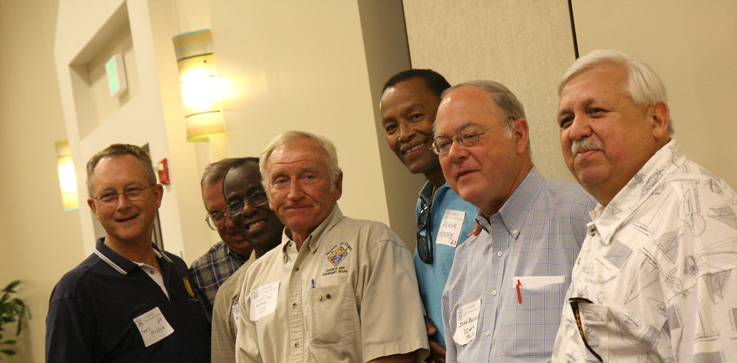 Thursday April 24, 2014
Washington News
Camp Opposes Charitable Deduction Cap
House Ways and Means Committee Chair Dave Camp (R-MI) spoke June 12th at the Federal Policy Groups 2013 Tax, Budget, and Legislative Policy Seminar. At the Washington conference, Camp explained the tax reform process and also responded to questions. When asked about the White House proposal to cap charitable deduction tax benefits at the 28% bracket, Camp replied, "I think it is important not to cap that area."

As part of his address, Camp explained many of the steps that have been taken toward major tax reform this year.

1. January – The financial products tax proposals were introduced.

2. February – Speaker of the House John Boehner (R-OH) reserved H.R. 1 as the bill number for tax reform. This is a symbolic action by the Speaker that shows tax reform to be a high priority for this year.

3. March – The small business and pass-through draft provisions were released. These would change the taxation for partnerships, subchapter S corporations and other small businesses.

4. Hearings – During January through May there were multiple hearings on charitable contribution deductions, the mortgage interest deduction, state and local tax deductions and other similar topics.

5. Working Groups – The members of both parties on the House Ways and Means Committee were assigned to 11 different working groups. Each group is seeking bipartisan input on a specific area of tax reform.

6. May – Senate Finance Committee Chairman Max Baucus (D-MT) and Camp initiated a "Write Rosty" campaign. This is named after Rep. Dan Rostenkowski who was Chair of the House Ways and Means Committee during the 1986 tax reform. The two leaders created taxreform.gov and @simplertaxes. Through the website and Twitter they have received ideas and suggestions from over 9,000 taxpayers.

7. May – Camp met with Republican freshman and Ways and Means Committee Members from both parties to discuss tax reform.

Camp acknowledged that there are major challenges to tax reform. He states that there still is a long path to a completed tax reform bill. He outlined three major problems for specific segments of America that are reasons for tax reform.

1. Public Companies – The tax code is extremely complex and is a major "barrier to success" that may cause American companies to fall behind international competitors.

2. Families – The tax code is "too complex, too costly and too time consuming." For example, there are 15 different provisions that could create education tax savings. There are 90 pages of explanation for these provisions. The typical family with students might quote the brilliant physicist Albert Einstein, who said, "The hardest thing in the world to understand is income taxes."

3. Small Businesses – The "mind-numbing maze of tax rules" require businesses to spend extensively for accounting assistance and live with the threat of an audit.

Camp concluded that the tax code is a "wet blanket on the economy" and in dire need of repair. He stated, "Fixing our broken tax code means it will be more conducive to innovation, investment and sustained job creation. We will see paychecks start to rise again and we will safeguard the American dream for generations to come."

Editor's Note: Camp and Baucus announced this week that they will conduct town hall meetings in Michigan and Montana over the summer. Citizens will have a direct opportunity to discuss their feelings about taxes. The schedule and locations will be announced by their staff.


Debt Limit Reached

The Congressional Budget Office (CBO) reports that the nation has now reached the $16.7 trillion federal debt limit. During the first eight months of this fiscal year, the deficit was $626 billion. With the tax savings from increased taxes and budget sequestration, the CBO projects that the September 30 deficit number will be $642 billion. This is down substantially from the $1.09 trillion deficit the prior year.

The budget numbers are improved because revenues are up 15% to $1.8 trillion. These revenues are increased because of higher tax rates and modest economic growth. In addition, due to the sequestration of the budget, federal spending is expected to increase 0.8% this year.

The last budget surplus occurred in fiscal year 2001.

Editor's Note: The government will be able to survive on internal borrowing from pension funds until the end of September. At that time it will be necessary to negotiate an increase in the debt limit. The White House would prefer an increase with no other provisions. However, Speaker of the House Boehner has proposed that the amount of the debt limit increase be equal to additional budget reductions. Given the improving economy and budget picture, it is possible that there will be a budget compromise in late September or early October.


Published June 14, 2013
Previous Articles
House Moving Forward on Tax Reform
Ireland and Apple Dispute 'Tax Haven'
Will Apple Pay Tax on $100 Billion?
Coalition Supports Charitable Tax Deduction