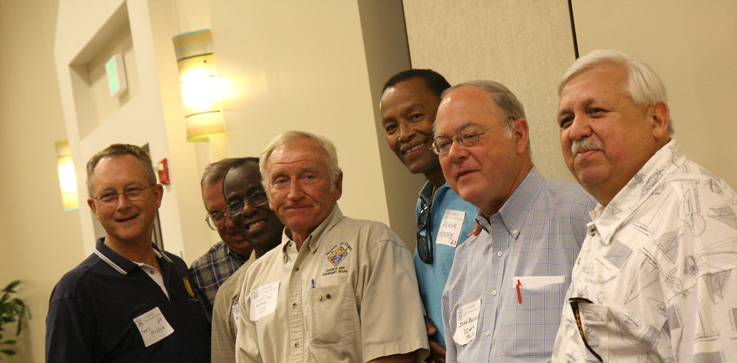 Thursday April 24, 2014
Washington News
'No Deductions' Plan Starts Tax Reform
Senate Finance Committee Chair Max Baucus (D-MT) and ranking member Orrin Hatch (R-UT) joined together to announce a "blank-slate" approach for the tax reform process. The initial plan will start with no charitable deductions.

Each deduction or "tax expenditure" that is added to the plan will result in an increase in the tax rate. The joint letter to all Senators states, "Over the past three years, the Finance Committee has been working hard on tax reform on a bipartisan basis. We are now entering the home stretch. We need your input and partnership to get tax reform over the finish line."

There are three general criteria for provisions that could be included in the tax code. The preferred provisions must "grow the economy," should make the tax code more fair and promote other worthwhile policy objectives.

Baucus and Hatch expect that many of the popular deductions will be included in their draft bill. They continued, "Indeed, we both believe that some existing tax expenditures should be preserved in some form. But the tax code is also littered with preferences for special interests."

The measurement of the increase in tax rate that accompanies a deduction such as home mortgage interest will be done by the Joint Committee on Taxation (JCT). The initial estimates are that a tax deduction that has a cost of $2 trillion over a decade will increase the base tax rate by 1.3% to 2.2%. Baucus and Hatch have not yet published their base tax rate.

Tax bills must originate in the House Ways and Means Committee. Ways and Means Chair Dave Camp (R-MI) spoke favorably about the new plan. He stated, "Today's announcement by Chairman Baucus and Senator Hatch is welcome news for Americans who deserve a simpler, flatter, fairer tax code that leads to more jobs and higher wages. This significant step forward underscores that this Senate and House are on the same page as they work in a bicameral, bipartisan manner to fix our broken tax code."

Maya MacGuineas, President of the nonpartisan Committee for a Responsible Federal Budget, also praised the process. She noted, "The $1.3 trillion of unscrutinized tax preferences must be reined in if we are going to truly reform our tax code and control our mounting debt."

Finally, the tax and budget reform process was to some extent started by former Senator Alan Simpson and former White House Chief of Staff Erskine Bowles. They also were "pleased and excited to see Senators Baucus and Hatch adopt the Fiscal Commission's Zero Plan approach to tax reform."

Editor's Note: There now will be an intense effort to support itemized deductions. Sandra Swirski, Executive Director of the Alliance for Charitable Reform, responded to the Baucus-Hatch plan. She stated, "Our message to lawmakers is the charitable deduction must be included in any sensible tax reform legislation. The charitable deduction is unique in that it requires individuals to give their money away for the benefit of society."

Published June 28, 2013
Previous Articles
Taxpayers Want 'Simplified Tax Code'
Camp Opposes Charitable Deduction Cap
House Moving Forward on Tax Reform
Ireland and Apple Dispute 'Tax Haven'