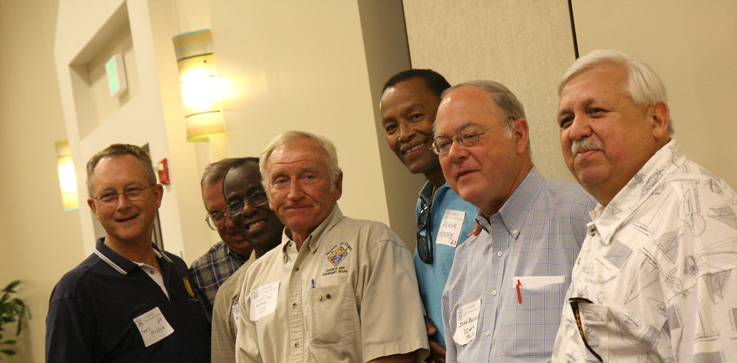 Thursday April 24, 2014
Washington News
Employer Health Insurance Mandate Delayed
Treasury Assistant Secretary for Tax Policy Mark Mazur posted information on July 2 that the White House will delay the employer penalty under the Patient Protection and Affordable Care Act (PPACA) for one year.

Under PPACA, employers with 50 or more full-time employees are required to provide health insurance or potentially pay a tax. For a company with 50 employees, the tax could be $40,000. Those companies with a larger staff may pay a potentially greater tax.

Because the definition of full-time employee applies to individuals who are working 30 hours or more, many employers in service industries have responded to PPACA by hiring part-time employees. These individuals work less than 30 hours per week.

The tax could start at $40,000 for some employers but may be much larger for employers with larger numbers of employees. The White House expects the tax to raise approximately $150 billion over 11 years.

A Congressional Research Service (CRS) report on April 5, 2010 explains the employer tax. First, employers must determine their number of full-time and part-time employees. The article indicates the formulas that are needed to calculate the full-time equivalent workers (FTEs). Based upon the number of full and part-time employees, this is the actual size of the staff for PPACA purposes.

After calculating the number of employees, the potential penalty is the total number of FTEs minus 30 times $2,000. For example, an employer with 50 FTE members may then subtract 30 and pay a tax of $2,000 per employee on the remaining 20 employees. This penalty then is $40,000.

The CRS example lists four different categories for employers.

A. No Coverage Required – 50 employees but none of the employees use federal credits to buy a subsidized health policy on an exchange. There is no penalty tax.

B. No Coverage Required – 50 employees but one or more use federal credits to purchase an insurance policy on an insurance exchange. The penalty is $40,000.

C. Full Coverage Required – 50 employees and employer offers full insurance coverage and no employee purchases from a federal exchange using the federal credit. No penalty.

D. Some Coverage Required – 50 employees and some use the employer medical coverage and some buy a policy using the federal credit on an insurance exchange. Penalty of the lesser of $40,000 or $3,000 per employee who uses a federal credit on the insurance exchange.

Editor's Note: The IRS has indicated it needs more time to build the monthly tracking system so that all employers can track and report their employee health coverage and correctly calculate the potential PPACA penalty.

Published July 5, 2013
Previous Articles
'No Deductions' Plan Starts Tax Reform
Taxpayers Want 'Simplified Tax Code'
Camp Opposes Charitable Deduction Cap
House Moving Forward on Tax Reform