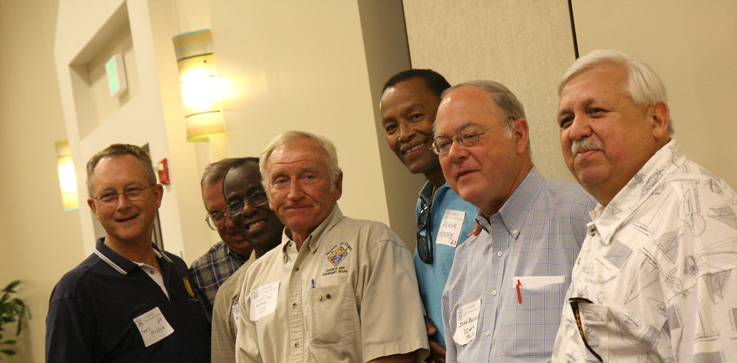 Saturday July 26, 2014
Washington News
Twin Cities Talk Tax Reform
Senate Finance Committee Chair Max Baucus (D-MT) and House Ways and Means Committee Chair Dave Camp (R-MI) have launched the "Simpler Taxes for America" tour in the Twin Cities of Minneapolis and St. Paul, Minnesota.

At a July 8 meeting at the offices of the 3M Corporation, both met with employees to discuss potential tax changes. In a joint release, Baucus and Camp stated, "We are engaging the American public in a national conversation on how to fix the tax code. That is why we are here in St. Paul, meeting with leaders in business – big and small. We want to hear how we can improve their experience with America's tax system."

The 3M employees noted that it would be preferable to have a reduced corporate tax rate. This is favored because it could increase employment even though 3M would suffer the loss of multiple corporate deductions. The 3M Corporation estimated a worldwide effective tax rate of 30% for 2013.

Baldinger Baker is a family firm with 85 employees. In 2010, it benefitted from the New Markets Tax Credit. President Steve Baldinger stated, "We are incredibly thankful for the opportunity the credit afforded us, which also allowed us to stay in the city that has been our home for over a century and provide a living-wage to our 90 employees."

Baucus subsequently returned to Washington and indicated that he and Camp will continue to pursue tax reform options. He noted that both Baldinger and 3M were of the opinion that Congress needs to eliminate some of the complexity of the tax code. He stated, "They are willing to give up a lot of credits and deductions for a simpler code and for a code with lower rates."

Editor's Note: Baucus and Camp will continue the "Simpler Taxes for America Tour" the balance of the summer. The future stops will be announced later this month.


Should the IRS Budget Have a 24% Cut?

The budget for the federal fiscal year 2014 has been submitted by the White House. It now has been given to the various subcommittees in Congress who work to develop specific budgets for each department.

The House Appropriations Financial Services and General Government subcommittee is reviewing the budget proposals for the IRS, the Department of Treasury and many other departments. On July 10, the committee determined that the IRS budget for fiscal 2014 should be $9 billion. This is $3 billion less than the White House request for $12 billion.

The total budget for the IRS, Department of Treasury and multiple other Washington departments was set at $17 billion. This is $3 billion below the current spending level under the sequestration rules. Subcommittee Chair Ander Crenshaw (R-FL) stated, "We have arrived at a bill that provides $16.97 billion in discretionary funding which is $4.3 billion, or 20% less than the fiscal year 2013 CR level and $7 billion below the request. The reduction is large, but necessary to comply with the House Budget Resolution and to address the federal government's spending problems."

Crenshaw noted that the IRS reduction was similar to the reduction for other agencies. He continued, "All Americans must be treated equally regardless of their political association, and the hard-earned taxpayer dollars they sent to Washington must be spent wisely, effectively and legally." Crenshaw expressed that the IRS budget needed to encourage improvement in future IRS operations.

The Appropriations Committee Chair is Harold Rogers (R-KY). He agreed with the lower budget and noted that in 2013 IRS tax receipts had increased by over $65 billion even though the IRS budget had been reduced by sequestration. He stated, "I think this demonstrates more funding is not necessary for the IRS to properly fulfill its duties."

The Ranking Member of the Subcommittee is Jose Serrano (D-NY). He expressed major concern about the budget reductions. In his view, "Many agencies are grossly underfunded." He was distressed because the IRS reductions would seriously impact the ability of the government to collect tax. He stated, "Rather than attempting to fund training and reform programs, the majority has chosen to lay off thousands of IRS employees – almost all of whom had absolutely nothing to do with this issue. This funding level is something that will make tax cheats everywhere smile."

The one increase in the budget is for the Treasury Inspector General for Tax Administration. That budget item is increased from $150 million to $155.5 million for 2014. The budget increase is intended to facilitate the ability of Congress to provide greater monitoring of IRS activities.


Published July 12, 2013
Previous Articles