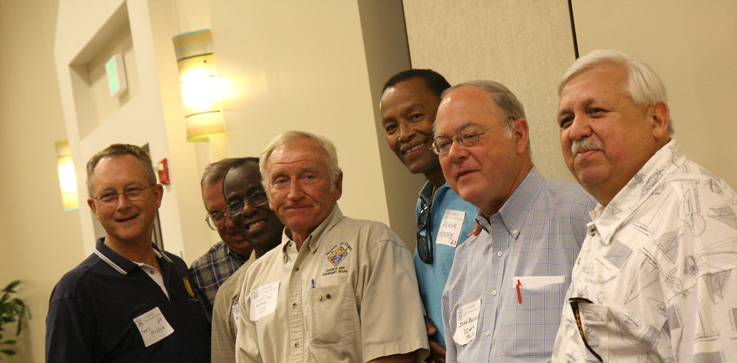 Friday August 1, 2014
Washington News
Baucus' and Reid's Positions on Tax Reform
Senate Finance Chair Max Baucus (D-MT) spoke on the floor of the Senate on July 25. He gave a summary of his three year path to tax reform.

Baucus started with a quote of former President Andrew Jackson who stated, "The wisdom of man never yet contrived a system of taxation that would operate with perfect equality." He then continued with four specific grounds for pursuing tax reform.

1. Words – Four million words are required for the current tax code. Reading the code for eight hours a day would require 54 total days.

2. Maddeningly Complex – The code is extremely complicated. There are 42 different definitions of a small business. There are 15 tax incentives for higher education. The IRS book to explain the higher education incentives is 90 pages long.

3. Professional Tax Preparer – The code is now so difficult to use that over 90% of Americans use tax software or a professional preparer for their returns.

4. Inefficient and Unfair – The tax code is "riddled with loopholes and deductions" that create uncertainty for taxpayers.

During 2011 to 2013, the Senate Finance Committee held 30 hearings on tax reform. For the past three months, there has been a comprehensive review by the committee of 10 different areas of the tax code.

The current effort is a "blank slate" on taxes. All senators have been invited to start with this "blank slate" and submit proposals for reforming the tax code. Sen. Baucus has pledged that the submissions by senators will be sealed until the year 2064. Ten Republican senators and 18 Democratic senators have indicated they will participate in the "blank slate" effort.

Baucus noted that he and House Ways and Means Chair Dave Camp (R-MI) have received 10,528 comments on taxreform.gov. The earnest plea of these comments is, "We need a simpler tax code."

Baucus concluded his remarks with a quote from former President John Quincy Adams who stated, "Patience and perseverance have a magical effect before which difficulties disappear and obstacles vanish."

Senate Majority Leader Harry Reid claimed to support tax reform but warned that he expects a large tax increase. Reid stated, "It has to be under the total understanding that this can't be revenue neutral; it can't be even close to neutral." Reid has periodically highlighted the goal of the Senate Budget Committee to raise $975 billion in new tax revenue.

Editor's Note: Tax reform will be a major test of the political skills of Sen. Baucus. The majority of Democratic senators want substantial revenue in any new tax bill. Republicans have stated they desire the bill to be revenue neutral. Baucus appears to be positioning his plan to create new revenue in order to gain Democratic support. However, passage in the full Senate will also require some Republican support. Therefore, the bill revenue will not be close to the suggested $975 billion number. Baucus hopes that senators from both parties recognize these compelling reasons for tax reform and will be willing to support a compromise bill.


White House and Senators Approach Tax Reform

The White House has been cautious in moving forward with tax reform. However, Treasury Assistant Secretary for Tax Policy Mark Mazur and Treasury Tax Legislative Counsel Lisa Zarlenga did meet with a bipartisan group of House Ways and Means Committee members this week.

The meetings were described as pleasant but primarily for the sharing of viewpoints. Staff from House Ways and Means Chair Dave Camp's office shared a number of his proposals for small businesses. The meetings adjourned after less than one hour.

Republican Senators also stated their position in a letter to Sen. Baucus and Ranking Member Orrin Hatch (R-UT). The Republican leader stated, "We believe that any agreement today should follow this principle and that any new revenue should be generated solely from the pro-growth effects of tax reform."

While the letter did state the Republican hope for a revenue neutral bill, it continued, "Tax reform should not be used as a pretense for increasing the net tax burden on American families and job creators, particularly in the absence of any serious effort to address long-term spending problems."

Nevertheless, the Republican leadership expressed a continued interest to working with Sen. Baucus on tax reform.

Editor's Note: Both Sen. Baucus and Sen. Hatch are clearly interested in advancing a tax reform bill. The Republican letter suggests that there may be some opportunity for Republican members to support a bill if the primary increase in revenue is derived from improvements in the economy due to the tax bill.


Published July 26, 2013
Previous Articles
Baucus and Camp at Economic Club in Washington