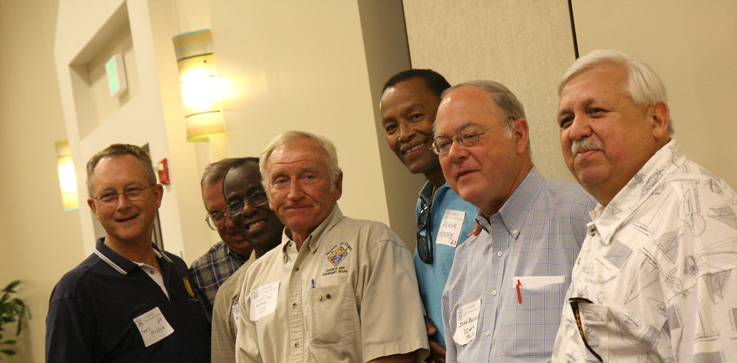 Friday August 1, 2014
Washington News
White House Supports 28% Corporate Tax
Following a speech by President Obama, the White House on July 30 published a press release that explained his corporate tax proposal.

The White House release stated, "Our current tax code is broken and too complex, with businesses that play by the rules paying a 35% tax rate while many corporations that can hire hundreds of lawyers pay virtually no taxes at all. That is why the President has called for a revenue-neutral simplification of our business tax code to eliminate loopholes that encourage companies to ship jobs overseas and establishes a top tax rate of 28%." The release continues to note that the proposal also includes using the transition tax revenues to modernize U.S.A. infrastructure. The corporate tax reform would be accompanied by substantial new spending for roads, bridges, public transit and other similar transportation projects.

The White House plan also includes a top tax limit for companies engaged in manufacturing. Their maximum rate would be 25%.

Senate Finance Committee Chairman Max Baucus (D-MT) and House Ways and Means Committee Chairman Dave Camp (R-MI) supported the statement. They noted, "We welcome the President's recognition that our broken, outdated tax code is making it harder for U.S. companies to compete and American families to get ahead. Making the tax code simpler and fairer by closing loopholes and lowering rates for families and employers of all sizes will strengthen our economy, while creating more jobs and higher wages."

Ranking Member of the Senate Finance Committee Orrin Hatch (R-UT) was concerned about the combination of corporate tax reform with new spending. Hatch stated, "The President has previously agreed with the business community that any revenue generated from corporate tax reform would go toward tax simplification and lower rates – not more government spending."


Baucus and Camp Drafting Tax Bills

Sen. Baucus and Chairman Camp conducted their second public forum on July 29 in Philadelphia. They met with several small business owners to discuss tax reform. Baucus and Camp stated, "Washington is in a bit of a bubble. We believe it's important to get out and meet with people one-on-one to hear their concerns. We want to know what people think about the nation's tax system."

While they were conducting the meeting in Philadelphia, the House and Senate tax staff are apparently preparing discussion drafts of tax language for an actual bill.

As part of the legislative process, there are discussion drafts prepared for provisions that could be included in a tax bill. Because major tax legislation could easily include a 2,000 page bill, the House Ways and Means and Senate Finance tax staffs prepare extensive drafts of hundreds of tax provisions.

On July 31, Chairman Camp met with members of the House Ways and Means Committee. While the committee meeting was private, various staff reports indicated that there was discussion of the fall timeline. It is quite possible that there will be an actual markup of a tax reform bill by the Ways and Means Committee in late October.

Camp and his tax staff would not comment on the specifics of that particular decision. However, Rep. Charles Boustany Jr. (R-LA) stated, "We want to move along as quickly as possible, and so I'm excited about that possibility. I know a lot of work is being done by staff, and so I would expect when we get back in the fall things will escalate in terms of introduction of a bill."

The Senate Finance Committee tax staff also produced no specific timeline from Sen. Baucus. However, it also is anticipated that a potential bill could be released in late October or early November. Sen. Charles Schumer (D-NY) and Majority Leader Harry Reid (D-NV) repeated their warnings that a bill could not be passed unless it includes "significant revenue."

Editor's Note: Even though actual tax legislation is now being drafted, it is still a very long way to passage and enactment of tax reform. Democratic senators and the White House hope to raise major revenue, perhaps as much as $975 billion in new tax increases. House Republicans prefer a revenue-neutral bill. Why is there this intense pressure on Baucus and Camp? All sides recognize that there will eventually be tax reform – if not this year, then at some point in the next few years. However, the likely 2,000 page bills that are to be introduced this fall will contain hundreds of provisions that directly impact many credits and itemized deductions. Once the language is included in a proposed bill, it is much more likely to be in a final legislative act. Therefore, there will be a very significant effort by all organizations to affect this language. The philanthropy community will also be very focused on changes in charitable deductions.


Published August 2, 2013
Previous Articles
Baucus' and Reid's Positions on Tax Reform
Baucus and Camp at Economic Club in Washington