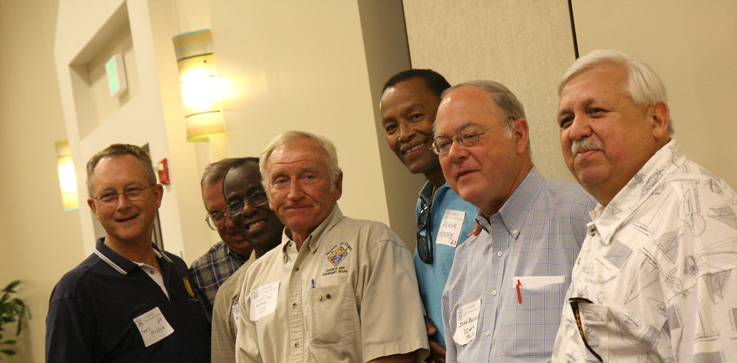 Saturday August 30, 2014
Washington News
Prospects for Tax Reform This Fall
Editor's Note: As Congress spends the rest of August on holiday, their Washington staff is hard at work drafting provisions of the House and Senate tax bills. Senate Finance Chair Max Baucus (D-MT) will retire next year and knows that he must move a tax bill forward this year. House Ways and Means Chair Dave Camp (R-MI) will reach the limit of his tenure as leader of that committee next year.

Both taxwriters view the clock moving swiftly toward their personal deadlines and are diligently prodding their colleagues to move forward. Each week they travel to new meetings with small and large business leaders in order to build momentum for reform. Their meetings in Michigan, Pennsylvania, California and other states will continue until Congress returns in September.

There are two prime motivators for tax reform. First, the economy still has not experienced a strong recovery. Unemployment rates are well above 7% five years after the start of the 2008 recession. For younger people, the rates are especially high. The U.S. Dept. of Labor reports the June 2013 unemployment rate for age 20 to 24 at 15%. Over 70% of the new jobs in 2013 are part time positions – employers are reluctant to hire full-time workers due to the increased costs for retirement and healthcare benefits.

Members of Congress understand that the current tax system has not helped and may have harmed job growth. Tax reform could be helpful in encouraging startup companies that usually provide much of the job growth.

Second, America now has the highest corporate tax rate in the industrial world. While the U.S. corporate tax rate has been stable for two decades, all of the other major nations have reduced rates to increase employment. Members of both parties recognize that this high corporate tax system leads to companies slowing hiring and reducing employment.

With these strong motivators, both the House and Senate tax committees will be marking up bills in October. The House bill is expected to be revenue-neutral. Top tax rates will be reduced by changes in the permitted itemized deductions. Both personal and corporate taxes will be affected.

The Senate bill must walk a very fine line. Sen. Baucus needs some level of bipartisan support for his bill to pass. It must have sufficient revenue to gain Democratic support, but not so much that he loses the Republican votes.

The other major factor this fall is a need to negotiate a new budget agreement and increase the federal debt limit. This negotiation will also take place in late October. Even with the improving budget deficit numbers, there will be strong differences of opinion on the final spending levels. It will be difficult to move tax reform forward at the same time, unless that becomes part of the budget negotiation.

The final picture – tax reform will start this fall. Important decisions on many areas will be made, especially on changes in itemized deductions. While reform may easily be caught up in the budget negotiations and the major differences between the House and Senate, the longer term prospects for reform are reasonably good. The economy and need to increase employment will eventually lead to a compromise bill.

Published August 16, 2013
Previous Articles