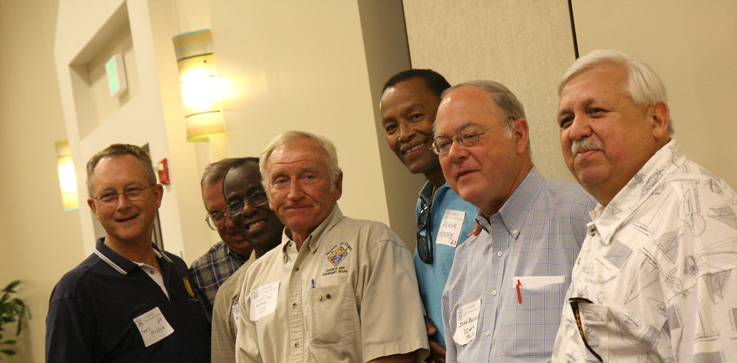 Thursday December 12, 2013
Washington News
Secretary Geithner Requests Debt Limit Increase
In a letter to Speaker John Boehner (R-OH), Minority Leader Nancy Pelosi (D-CA), Senate Majority Leader Harry Reid (D-NV) and Senate Minority Leader Mitch McConnell (R-KY), Treasury Secretary Timothy Geithner explained the current financial status.

Treasury is now borrowing from pension and other funds to pay federal bills. Geithner indicated that "Treasury currently expects to exhaust these extraordinary measures between mid-February and early March of the year." He asked Congress to act "as early as possible" to resolve the financial situation.

Geithner noted that Treasury must make 80 million separate payments each month. The expanded borrowing authority does "not increase government spending" and is necessary to pay for the previously-approved expenditures. In Geithner's view, if the U.S. were to default by not paying all of the bills, it would be "terribly damaging" to the financial reputation of the nation.

He quoted former President Ronald Reagan who stated, "The United States has a special responsibility to itself and the world to meet its obligations. It means we have a well-earned reputation for reliability and credibility – two things that set us apart in much of the world."

In closing, Geithner requested an extension of the debt limit before the nation experiences serious financial challenges.

Editor's Note: On the publication date of this eNewsletter, the House leadership announced that there will be a vote in late January to extend the debt limit for three months. The proposed solution is intended to permit both the House and Senate the necessary time to pass budgets for this year.


IRS Publishes ATRA Inflation Adjustments

The American Taxpayer Relief Act of 2012 was passed on January 1 of this year. It makes major changes in income taxes, capital gains tax, gift tax and estate taxes. Many of the changes require an update for various indexed brackets and other tax amounts.

In Rev. Proc. 2013-15; 2013-5 IRB 1 (11 Jan 2013), the IRS published the required changes for 2013. These include changes in many different areas of the tax code.

1. Income Tax – The top rate will be 39.6% for married couples with incomes over $450,000 and single persons with incomes over $400,000.

2. Standard Deduction – The standard deduction will be $6,100 for single persons and $12,200 for married couples.

3. Itemized Deduction Floor – Married couples with adjusted gross income (AGI) over $300,000 and single persons with AGI over $250,000 will be subject to a 3% floor on itemized deductions.

4. Personal Exemption – The 2013 personal exemption will be $3,900. This exemption will be phased out for married couples with AGI over $300,000 and single persons with AGI over $250,000.

5. Alternative Minimum Tax (AMT) – The AMT will be permanently indexed in future years. The 2013 number will be $80,800 married and $51,900 single.

6. Earned Income Tax Credit (EITC) – The maximum EITC for 2013 will be $6,044 for taxpayers filing jointly with three or more qualified dependents.

7. Estate and Gift Tax – The basic exclusion amount will increase in 2013 to $5,250,000.

8. Transit Fringe Benefits – The transportation benefit amount will be $245 per month.


Published January 18, 2013
Previous Articles
IRS Delays Tax Filing Until January 30
Congress Avoids Fiscal Cliff With New Tax Act
Congress Avoids Fiscal Cliff with New Tax Act